Bridging Turbulent Waters
Let's go swimming in the deep water together I will go with you to any depth that you want to go And you will emerge renewed and strengthen with new clarity and purpose.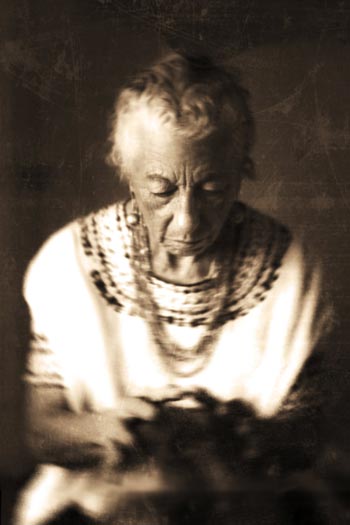 From a heartfelt place,
I mirror back each person's beauty and potential.
With humor, intention, attention and skill,
I facilitate the process that allows each person to become
more of her/his authentic self and to manifest that self into the world.
Psychotherapy sessions – to release long held negative beliefs and ideas and to heal traumatic injuries
Life coaching – to gain clarity as to one's purpose and passion in life
Work purpose coaching – to access what work is the best fit in order to fulfill one's purpose and be financially abundant
Reiki & Energy work sessions – to clear negative energies, tiredness, depression, trauma
Shamanic clearings – removing negative energies from physical or emotional bodies
Psychedelic integration sessions – Help people who have done psychedelic journeys to integrate the information they received
Case consultations – helping clinicians with their clients – teaching ways to integrate various models
Lectures and Speaking engagements – Particularly on the intersection of Psychotherapy, Mindfulness Practice & Shamanism
Programs and workshops for your organization – providing programs for the enhancement of staff well being and populations served
Advisory program consultations – help organizations create new programs or revamp those already in place for greater efficiency
Asylum, T-visa and WAVA affidavits – work with attorneys to provide evidence of psychological impact of ill treatment or persecution to use in court cases
Wondering what is your life path ?

Yearning to connect with your core Self?

Longing to come into right relationship with your spiritual knowing

Challenged by anxiety, depression, loneliness, or trauma?

Wanting to come into right relationship with your sexuality
Grappling with sexual or developmental trauma?

Wishing for a deeper and more peaceful relationship with your spouse or partner or in general with people
As a
PSYCHOTHERAPIST
, I come from the premise that we all have a healthy core and that my job is to companion you in connecting with that core.
BECAUSE EACH PERSON IS A UNIQUE INDIVIDUAL OPERATING ON MANY LEVELS SIMULTANEOUSLY
, it is my experience that a multi-modal approach which encompasses talk therapy, Internal Family Systems, Comprehensive Resource Model, art, mindfulness, journaling, Sensorimotor Psychotherapy, past life regression and connecting to legacy burdens is most helpful in removing the blocks to a fulfilling and joyous life. Therefore, I integrate the many modalities of healing (see about me) that I have been privileged to learn to help each person achieve his or her potential.For many of us this is sometimes challenging, but it is always possible. My experience has been that those who are willing to do the work required to clear away the negative beliefs and decisions that were made in their past, consciously or unconsciously, can connect to the beauty and creativity of their core self and lead joyful, fulfilling, creative lives.I help people connect with what they feel passionate about and really want to do in their lives to feel fulfilled and excited by their work, whatever that might be.Working with someone who can be a witness and a guide will allow you to move past the trauma, beliefs and decisions that you made at an earlier time that were effective then, but now prevent you from having the fulfilled life we all hope for.
As a REIKI and ENERGY WORK practitioner I help clients remove blocks from their physical, emotional and mental bodies that result from past trauma and bring them back to a sense of balance and well being.
As a SHAMANIC PRACTITIONER I clear my clients physical, mental and emotional fields from heavy, dark or bad energies, restoring them to balance and well-being. This practice also helps sever negative ties between the client and other people.
As a SUPERVISOR AND CASE CONSULTANT I help my supervisees to have a clearer vision of how to work with their clients, provide them with a variety of models to bring to their practice, give them a sense of mastery in the ways that they are proficient and how to bring awareness to their stumbling blocks with gentleness and compassion.
As a WORKSHOP FACILITATOR I offer processes to create greater personal insight and clarity for each person allowing for personal transformation.. The goal is always to create a safe environment for participants to do their own work within the context and support of group dynamics.
In developing PROGRAMS AND WORKSHOPS for your organization I endeavor to bring practice based information as well as techniques to ensure harmonious and effective relationships between staff members. I am also available to design a program that would specifically address the needs of your particular organization.
In my role as ADVISORY PROGRAM CONSULTANT I work with the leadership of organizations to help them vision and implement best practices and programs for their particular mandate.
I have been providing ASYLUM ( Application for Asylum and Withholding of Removal ) and WAVA affidavits for many years for a variety of organizations (Healthrights International, Catholic Charities, Sanctuary for Families as well as several private law firms).
In that capacity I interview applicants to provide a psychological evaluation to be presented to the courts by the applicant's legal counsel. The combination of my training as a psychotherapist and my being fluent in both French and Spanish has been helpful to the clients referred to me to feel comfortable to tell their story and the impact of their past on their present life.
WiseGirl, w/ Monique Lang, LCSW
In today's #WiseGirl video chat, I talk with Monique Lang, LCSW about trauma, spirituality, shamanism, therapy, energy, finding our life's purpose and how to live authentically. Find more about Monique at www.moniquelanglcsw.com
"My goal is to help the people I work with become their clear, loving, authentic, creative, fearless Self. To shed the masks acquired for survival from turbulent, arid or hostile environments and to release the projections of who/what others want them to be."
"Monique provides a rare and valuable mix of the solid and pragmatic together with deep spiritual and esoteric insight. The playful and generous style of her relationship with her supervisees creates a trusting environment for open exploration in supervision, and provides a beautiful model to emulate with clients. "
"I have been a client of Monique Lang's for about a year. Through my work with Monique I have gained a significant amount of clarity surrounding who I am and what I truly want from life. I don't believe I could have gotten this far this quickly with another guide. This work we have done has improved my life tremendously. The entire experience has been and continues to be a blessing. Thanks Monique, for everything. "
"Participating in one of Monique's workshops was a joy! Monique created an environment that was educational, playful, spirited and engaging. Her intuitive and unique style had me immediately connecting with myself and then with other workshop members. I left knowing that I had grown both personally and professionally. I can't wait for the next!"