Sunrise walk in rain forest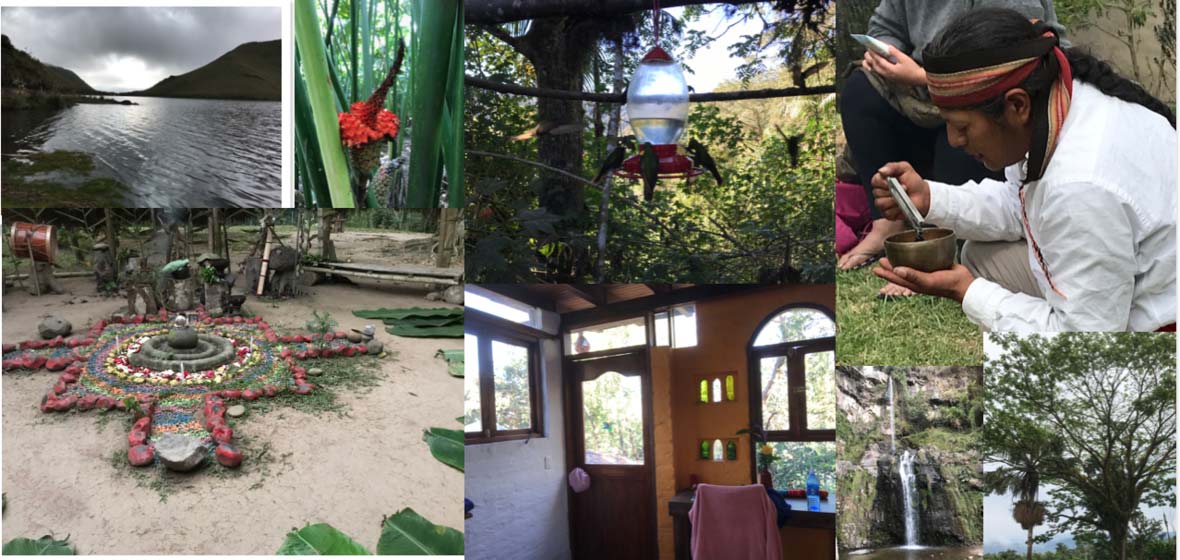 Receive the gift of adventure, learning, discovery, play, healing and relaxation
March 4 - 14 & August 12 - 22, 2023,
Some of us feel a bit stuck in our lives – or are simply looking for the next thing.
Some of us are in the process of healing from past trauma.
Some of us are looking for something different – to step out of our every day life.
Some of us want to connect with like-minded others, to be able to have the connections and conversations that may be challenging to have in our every day lives.
Come spend 10 days with Shamans from the ancient lineages of the Amazon and of the Andes.
Receive teachings and healings that will transform your physical and emotional bodies.
"it's like 10 years of therapy in a week!" CM 2017 Journey participant.
Visit sacred lakes, waterfalls, mountains and artisans' markets.
This workshop is designed to provide you with an opportunity to connect more deeply with yourself and to find insights and clarity about your path in this life through the powerful wisdom of ancient teachers. In this way, you also gain new ways of working with your clients.
We stay in beautiful ethnic hotels where we are served delicious healthy nutritious meals.
Our pace is gentle to allow for rest, introspection and personal processing
Shamans, Curanderos, Medicine people do not read books about how to use plants. They learn from very young how to connect with the plants themselves and how to receive direct information from the flowers, trees and herbs that grow in their environment.
You will receive healings such as 'limpia' (clearing) and relaxing healing massages that will remove any negativity in physical and emotional bodies. You will be gifted with teachings about the Cosmos, the earth and all living beings and how to live in 'right relationship' with all. 
We will also have the opportunity to experience: a Tobacco Ceremony to clear your mind and bring you in connection with all there is, a Temazcal (sweat lodge) with Hachuma a heart opening plant medicine, an  Ayahusca Ceremoney  consider the grandmother plant for deep wisdom and possibly a Cacao Ceremony to open your mind.
We travel to  Cuenca, one of the oldest and very beautiful city in Ecuador and from there to outlying small towns to visit the Mamitas – deep, loving, connected and skilled healers. 
March 4 - 14
August 12 - 22
With Tatiana Dávila and Monique Lang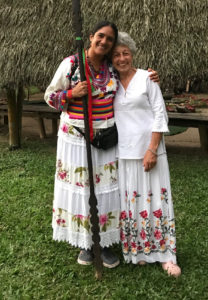 Healing – Hiking – Medicine
Nature brings us connection, grounding, information and healing.
We invite you to begin your journey by connecting with each other, receiving healings, clearings and messages from 
Yachaks, Healers, Channels and Body workers.
We support  you to shed the impact of past traumas in a family constellation session and in a Temazcal (Sweat Lodge) of Healing with San Pedro Medicine.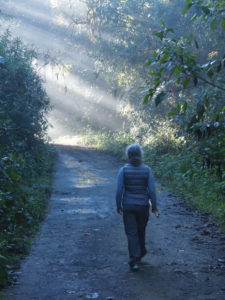 Relax and let yourself be taken care of. Everything is arranged for you. We travel in a private bus with our trusted driver. We stay in interesting, spotless, beautiful hotels where we are served healthy food.
"It's like 10 years of therapy in a week!" – CM 2017 Journey Participant
If you would like to connect with one of our past participants, let me know and I will connect you.
Logistics 
The cost: $3500 for double room / $4000 for private room
Includes transport to and from airport on days of official arrival/departure and travel during trip AND hotels and food at meals (does not include extra drinks)
The cost does not include roundtrip international airfare, travel insurance, tips, early arrival or late departure lodging, or other personal healings (fees range around $100 per session).
Specific itineraries are being worked out
Do contact me if you are interested
"My goal is to help the people I work with become their clear, loving, authentic, creative, fearless Self. To shed the masks acquired for survival from turbulent, arid or hostile environments and to release the projections of who/what others want them to be."
"Monique provides a rare and valuable mix of the solid and pragmatic together with deep spiritual and esoteric insight. The playful and generous style of her relationship with her supervisees creates a trusting environment for open exploration in supervision, and provides a beautiful model to emulate with clients. "
"I have been a client of Monique Lang's for about a year. Through my work with Monique I have gained a significant amount of clarity surrounding who I am and what I truly want from life. I don't believe I could have gotten this far this quickly with another guide. This work we have done has improved my life tremendously. The entire experience has been and continues to be a blessing. Thanks Monique, for everything. "
"Participating in one of Monique's workshops was a joy! Monique created an environment that was educational, playful, spirited and engaging. Her intuitive and unique style had me immediately connecting with myself and then with other workshop members. I left knowing that I had grown both personally and professionally. I can't wait for the next!"